Nous vous annonçons la parution de l'ouvrage de Christine Reynier : Virginia Woolf's Good Housekeeping Essays (Routledge, 2018).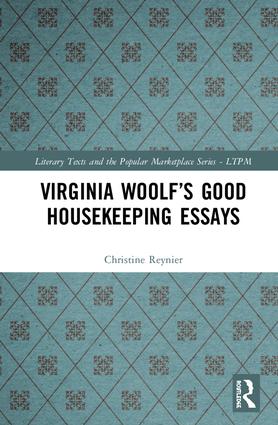 « This first book-length study of what Woolf calls 'little articles' proposes to reassess the commissioned essays and read them in a chronological sequence in their original context as well as in the larger context of Woolf's work. (…) Far from being second-rate, the Good Housekeeping essays bring together aesthetic and political concerns (…). »
More information at this link.