déc 5th, 2016 Posted in
- Conférences et événements sur Woolf
|
Commentaires fermés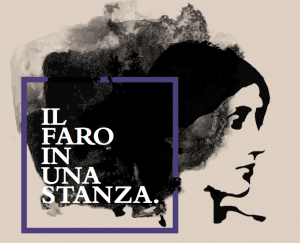 Elisa Bolchi nous annonce la tenue d'un festival littéraire 'Il Faro in una stanza' ('Le phare dans une chambre') à Monza, près de Milan du 25 au 27 novembre 2016.
Détails ici: http://www.labalenabianca.com/2016/10/30/il-faro-in-una-stanza-virginia-woolf-a-monza/
.

Par ailleurs, une Société italienne d'études woolfiennes vient d'être créée par Elisa Bolchi (Catholic University of Milan), Nadia Fusini (Italian Institute of Human Sciences, Florence, Scuola Normale Superiore, Pisa) et Liliana Rampello (Université de Bologne).
Espérons que cette initiative pourra donner lieu à des collaborations futures !
*